Professional Lawn Care Services
Allowing you the freedom to "Feel Good About Your Lawn" is what we do. Having the proper equipment, experience, and resources allows our clients to regain freedom so they can enjoy their Lawn, Life, and all that our beautiful area here on the Emerald Coast has to offer!
We recommend a year round maintenance plan for your lawn. One that includes mowing, edging of all walks, drives, patios, string trimming, debris & leaf clean and blowing all surfaces to keep your lawn neat, clean, weed, disease, and pest free.
The plan is simple: Attention to detail, making sure that your lawn looks immaculate after each service. We ALWAYS keep our equipment well maintained and our mower blades SHARP to ensure a clean cut, never damaging your delicate turf.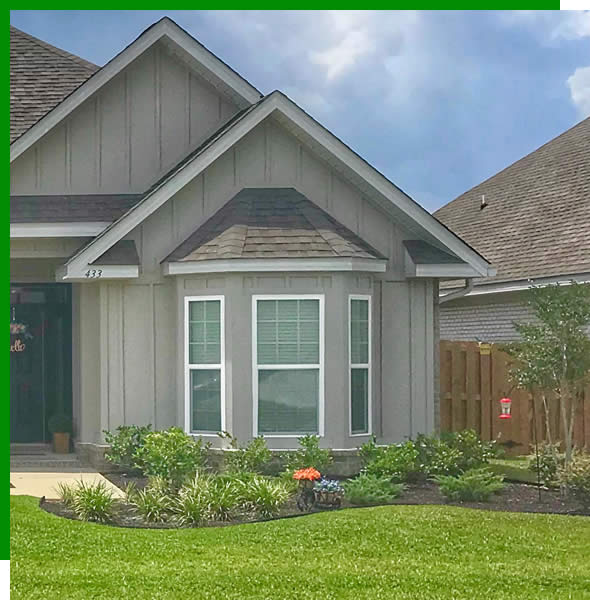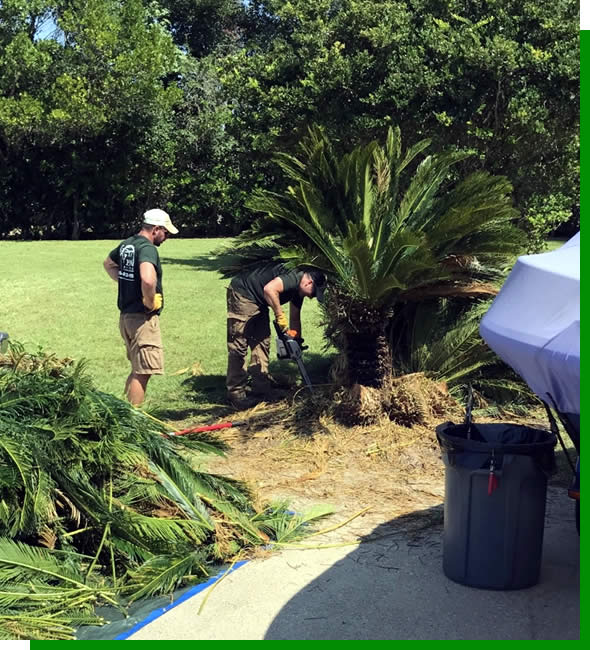 Professional Hedge Pruning
We understand that maintaining a regular Pruning and maintenance schedule for your Hedges and Shrubbery can be a daunting task. Most homeowners don't have the time or let alone the proper equipment and may risk injury to plant health or themselves.
Hedge trimming and pruning is a required maintenance. Removal of dead and dying branches are essential to maintaining overall plant health and safety. Thinning and removal of live branches reduces density, significantly reducing wind resistance and subsequent storm damage that we quite often experience along our coastal region here on the Emerald Coast.
Growth will certainly fluctuate throughout the year and is dependent upon plant variety. We offer many options for clients, wether it be an as-needed basis or year round maintenance program. Rest assure, we have the proper equipment ready to deploy and safely handle the job. Let Greenview Services LLC prune, shape, and sculpt the landscape of your dreams. At the end of the day our focus is keeping your lawn and property looking its best all year long!
Professional Pruning Services We Offer:
We offer monthly, quarterly & seasonal hedge pruning, shrubs, hedges, palms, light tree pruning.
Professional Flower Bed Weed Removal
Part of our landscape maintenance service is to provide maintenance to your flower beds. We provide weed control, clean up of old plants and flowers, pre-emergent, herbicide treatments, and flower bed mulching. Having a good layer of mulch or pine straw is an excellent and aestheically appealing option for effective weed control.
Herbicide treatments are applied to kill ugly and unwanted weeds from your flower beds. Also, pre-emergent applications can be an effective prevention in keeping unwanted weeds from growing back. All the time keeping your flower beds looking crisp and clean. With our maintenance programs we can keep your flower beds looking great all year long and keep your landscape beautiful.
Let Greenview Services maintain your flower beds along with our lawn care services and have the lawn that the neighbors will envy.
Proudly Serving Florida's Emerald Coast:
Greenview Services offers our flower bed planting, maintenance & weed control throughout Crestview, Destin, Fort Walton Beach, Niceville, and the surrounding areas in Florida.